About Alignment Recruiting
Alignment Recruiting began in 2016 after its founder, Liz Hudson, spent several years as a legal recruiter wondering how she could better serve both her candidates and their potential employers. She had been successfully recruiting attorneys across the country since 2011, with two different recruiting agencies, and knew it was time to change the recruiting mold. Liz's main mission in forming Alignment Recruiting was to truly be a valuable ally to both her candidates and clients. She wanted to take the focus off of high volume candidate moves and instead shift it to high quality moves where both parties would be happy in the long run. Building and fostering long-term relationships with candidates and clients became the cornerstone on which Alignment Recruiting was founded and we've seen it make such a difference in the recruiting process overall!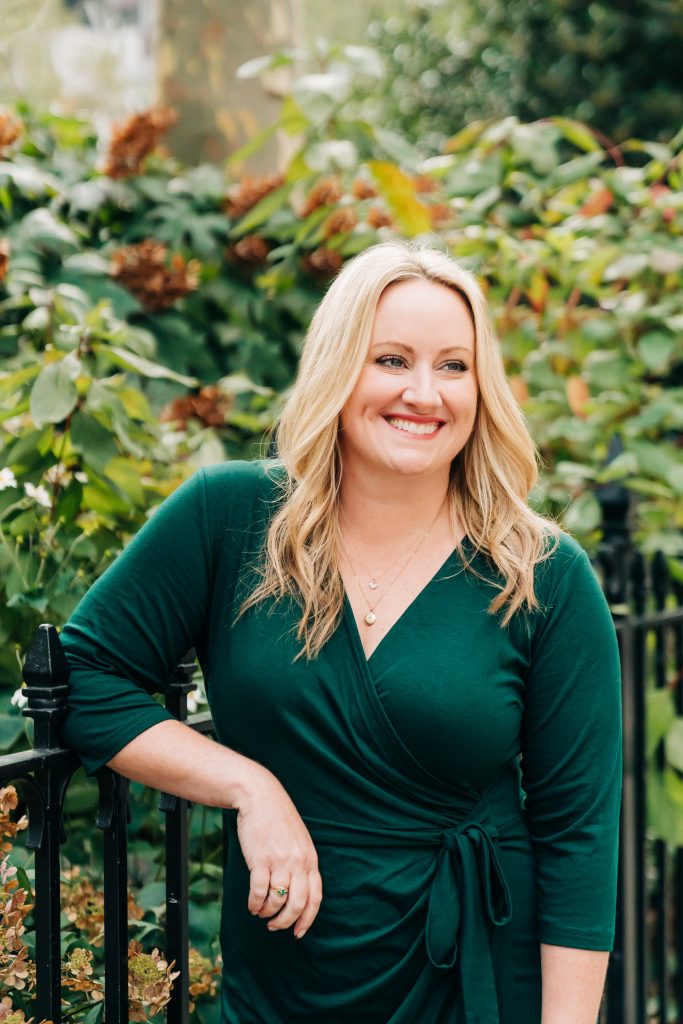 ABOUT LIZ
Liz didn't take the straight and narrow path to becoming a recruiter…it's been quite a ride! She started her career in the Marketing space after college and spent a glorious two years in San Diego where she learned client relations and how to use creativity in a corporate space. She then trekked back to her beloved Midwest to attend Northwestern University Pritzker School of Law. After graduating from Northwestern, Liz decided to stick around the Windy City and her legal career was split between being an Associate at a large law firm in Chicago and later as Assistant General Counsel at Guggenheim Investments. In both roles, she was a transactional attorney focusing on Investment Management issues. Though Liz realized she had the best legal gig she could imagine at Guggenheim, she reluctantly admitted to herself that being a lawyer just wasn't cutting it for her anymore. So what next?
Obviously, the next logical move was to quit her solid job as an in-house attorney in Chicago and take a commission-only recruiting job in LA! After all, isn't that where dreams are made? This decision did not come lightly and, as all attorneys are notorious for doing, Liz analyzed the situation to death before making the leap. Thankfully, that decision proved to be one of the greatest of her life and she has now been recruiting for far longer than she practiced law!
As many of her candidates and clients will tell you, Liz isn't your average recruiter. She's got the Midwest personality, the LA dreams, the analytical skills of an attorney, the OCD of the oldest child from a big family, and the ability to think outside of the box like any good marketing professional.
Prior to this crazy, winding career path, Liz earned her Bachelors of Science in Advertising from the University of Florida, graduating cum laude. Liz can't seem to decide between living in the Midwest, on the West Coast, or in the Sunshine State, but (for now) has put down roots near her family in Tampa, Florida. A big fan of HGTV and a glutton for punishment, she sold her first old house she restored and most recently bought her second hundred year-old bungalow, which she has lovingly (with some cursing and a lot of outside help) restored.
Outside of the office, Liz can be found at her local microbrewery, bribing her nephews for hugs, checking out new food and wine bars, making slime with her "Little Sister" from the Big Brother Big Sister program, and watching any Florida Gators, Michigan State Spartans, or Tampa Bay (Champa Bay?) sporting event. She is also desperate to achieve her long-term goal of visiting every continent and each US state. She finished the US states part of the challenge in early 2020 with a surprisingly fantastic trip to Fargo, but one continent remains on her bucket list. Anyone have recommendations for Antarctica?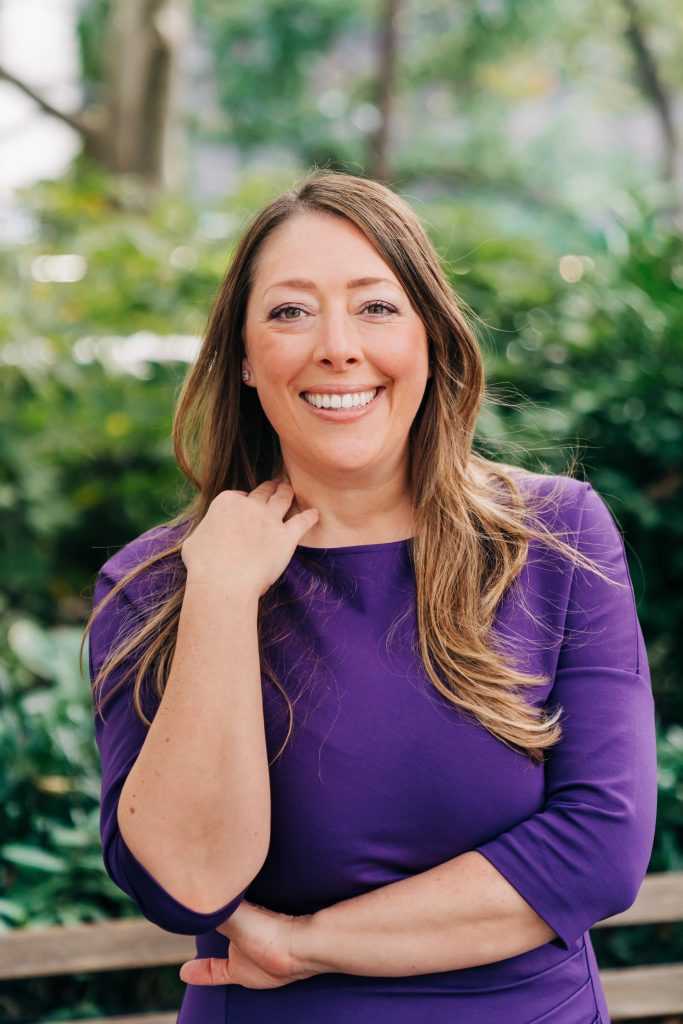 ABOUT LACIE
Lacie Marshall joined Alignment Recruiting in 2019 after nearly 20 years of leading legal recruiting and professional development for regional and international law firms. Lacie most recently served as Director of Legal Recruiting and Professional Development nation-wide at Loeb & Loeb, where she focused on firm-wide strategic attorney hiring and career coaching as well as design and implementation of training and mentoring programs. Associates and partners alike have relied on Lacie as a sounding board, voice of reason, trusted advisor, and friend. Her academic background of a BA in Business Management and an MBA with Management Specialty, coupled with her decades of on-site work in the legal field, give her a great blend of skills for legal recruiting.
Although Lacie had long-term plans in mind at Loeb, a vacation to Ireland changed everything. Lacie met her husband, an Irishman, while on a road trip through the countryside. Following a whirlwind romance, they were married in early 2018 and Lacie relocated to Ireland shortly thereafter. Thanks to the wonders of modern technology, Lacie continued working at Loeb remotely for nearly a year following her relocation. But even being the seasoned traveler that Lacie is, the "commute" back-and-forth to LA and NY each month wasn't a long-term solution. It was a great way to learn how to work from Ireland and stay on Pacific Time though–thankfully Lacie is a night-owl, so the schedule fits her life perfectly. Most of the attorneys she worked with at Loeb didn't realize she was in a different time zone.
But knowing she couldn't physically commute back to the US so often, what was next for Lacie?
Thankfully, a close friend and founder of Alignment Recruiting, Liz Hudson, had a great idea…join her as a recruiter on the other side! Afterall, who better to recruit attorneys for law firms and companies than someone who has been on the inside for nearly 20 years? Lacie and Liz had worked together over the years on placements at Loeb and both share a similar approach to the process – honesty, integrity, and fun – along with a serious passion in their personal lives for travel and wine.
Lacie is a bit of an adventurer and will try almost anything once – skydiving, bungee jumping, abseiling off a 100 ft. waterfall. For the better part of the last decade, SCUBA and triathlons dominated her spare time. As a certified PADI and SDI open water instructor, Lacie learned a lot about patience and empathy while teaching adults the skills they needed to be safe and have fun underwater. She has also completed two Ironman 70.3 triathlons.
After spending 20 years in Los Angeles, Lacie is embracing life in the Irish countryside. She's been busy remodeling the home she shares with her husband and baby, flexing her culinary skills, and exploring all that Ireland has to offer.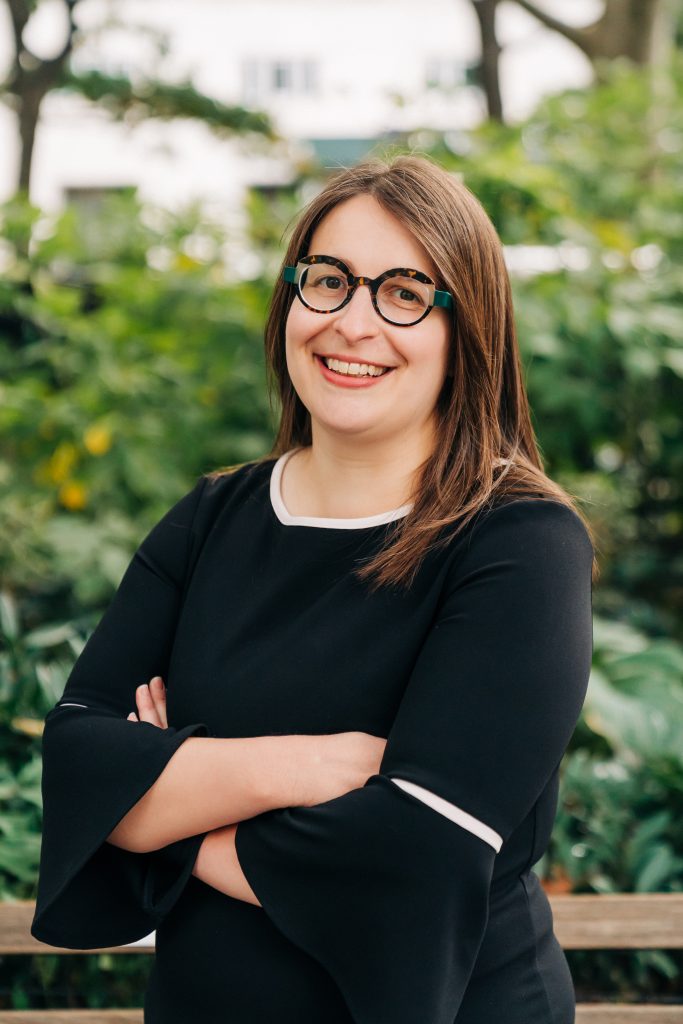 ABOUT ELISSA
A veteran recruiter with over 11 years of experience, Elissa Podolsky joined Alignment Recruiting in 2020. Before that, she was with a top New York City-based search firm, where she focused primarily on the Greater New York area but also placed candidates at firms and companies as far away as California and Beijing, China. She has worked with associates, counsel and partners as well as in-house counsel at all levels.
Before embarking on her recruiting career Elissa was an employment lawyer. She graduated from Yale College and Columbia Law School.
Elissa enjoys spending time with her family (which usually means playing with cars, trucks, and buses with her toddlers), volunteering, going to the gym, and taking long walks.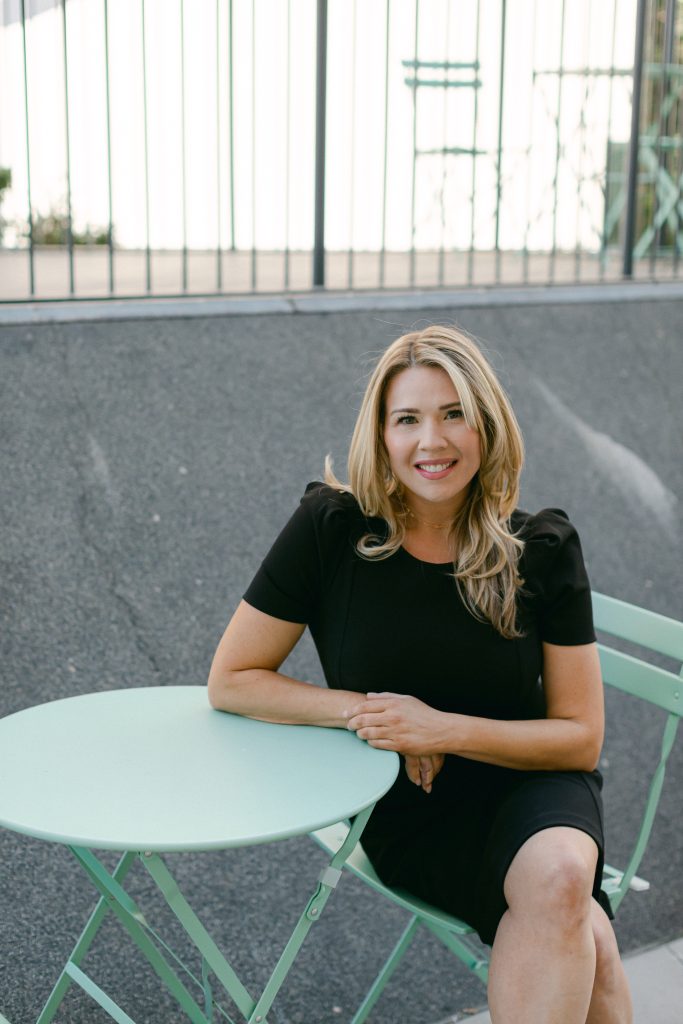 ABOUT CAROLINE
Caroline counsels associates and partners with navigating pivotal career moves to Am Law firms, boutiques, and in-house roles. Prior to recruiting, Caroline was a commercial litigation attorney in Boston. She loved working with clients but not arguing in a courtroom. She left the practice of law to find a path more aligned with her passion for advocating for attorneys who are in the same position that she was once in. Caroline advises attorneys on how to find roles where they feel valued, challenged, and evolve into the next chapter of their career, both professionally and personally, without settling.
Caroline also teaches attorneys to expand their networks utilizing social media to create lasting client and colleague networks. Caroline combines her legal background and experience as a comedy writer having written scripts for NBC and the NFL Superbowl, along with creating social campaigns and strategies for major retail brands, to assist attorneys with expanding their online presence.
Caroline integrates mindfulness and visualization techniques into her career counseling that candidates can incorporate into their everyday law practice, job searches, and through the interview process.
Caroline received her bachelor's degree from Harvard University, cum laude, with a concentration in History and her law degree from New England School of Law. Originally from South Boston (more officially known as the Good Will Hunting and Departed Southie), she traded her snow boots for a backyard she can use year-round in the Hollywood Hills. You can find her at stand up shows (when she can stay up past 10 pm), the Silver Lake dog park with her two dogs, meditations out in Joshua Tree, and researching the best breakfast burritos in LA (it's at Cofax on Fairfax, but she's always open discussing data results in further depth).